Reflecting upon my fourth year of press accreditation of the Toronto International Film Festival, I continue to be impressed with the festival's wide variety of films offered, the opportunities to meet talent, and especially viewing the films in their majestic, gorgeous theaters.
This year press made selections via website total ticketing instead of in-person; although in-person help was still available, the goal was to have all tickets secured before you set foot in Toronto. For the most part, the new system worked fine, and through revision of my schedule at times, I could see most of the films I planned.
In this article, you'll read about the awards that were given to feature films, my favorite films, a list of films that I saw, a list of films that I either tried to see and didn't because of a sold-out situation or time conflict, and my Red Carpet coverage of "The Greatest Beer Run Ever." You'll also find a list of films I will be seeing soon upon reading others' reviews, my interest, and general buzz.
I always enjoy interviewing on the Red Carpet as I enjoy meeting talent, gaining deeper insights into their film, and chatting about their lives in general, other films they've worked in, or talent they've been associated with. "The Greatest Beer Run Ever" peaked my interest as it's based on a true story of a non-military guy John' Chickie' Donohue, played by Zac Efron, who goes to Vietnam to deliver beer to his friends in the neighborhood. Russel Crowe plays a war journalist covering Viet Nam, whom Chickie befriends. Article soon to follow…
The weather was perfect for the early evening Red Carpet event that was set up outside the Thompson Hall Theater. A huge jumbotron screen projected the live coverage of the talent interacting with fans before they walked over to speak with press. Anticipation was great as many of the original people were there, namely, Chickie. Check out my coverage with Zac Efron, Director Peter Farrelly, Chickie, and Will Ropp.
"The Fabelmans," Steven Spielberg's personal account of his childhood growing up with a father and mother whose personalities clash, his introduction to film, and dealing with bullies who ridiculed his Jewish faith is my favorite film of the festival. Spielberg's father's personality was consumed with science and technology. As not to stereotype, my husband's uncle, a rocket scientist who worked at NASA, was fortunate to have a fun-loving personality as well as a scientific mind—unfortunately, this was not the case with Steven Spielberg's father. His mother displayed quite the opposite personality, free-spirited, creative, artsy, and fun-loving. Their dichotomy is explored as to a young Steven's upbringing.
The Toronto Film Festival People's Choice Award was awarded to Steven Spielberg's film "The Fabelmans," and I wasn't surprised. It was exciting seeing him in-person after the film as he spoke of his family and the personal nature of the film after a standing ovation.
The film definitely resonated with me in terms of his family moving to different states and how much adjustment is needed for the family. I wouldn't be surprised if others enjoyed it as well. Spielberg's openness may shock a few people, although he has said his sisters and he has become closer because of the film. Here's my capsule review, with a full review upon the wide opening of the film on November 11. https://sarahsbackstagepass.com/toronto-film-festival-part-2-update-women-talking-louis-armstrongs-black-blues-the-good-nurse-the-fabelmans/
The First Runner Up for the People's Choice Awards was Canada's own Sarah Polley's "Woman Talking." This powerful film with outstanding performances is another of my favorites. Based on a true story centered on the isolated community of Mennonites, a religious group controlled by men, that sheds light on Miriam Toews's book of the same name. Sarah Serving as writer and director, Polley educates us on the excruciating lives of women and their female children living in the faction. The opening scene is of women gathered in the upper portion of a large barn participating in a discussion of the men's violent behavior towards them.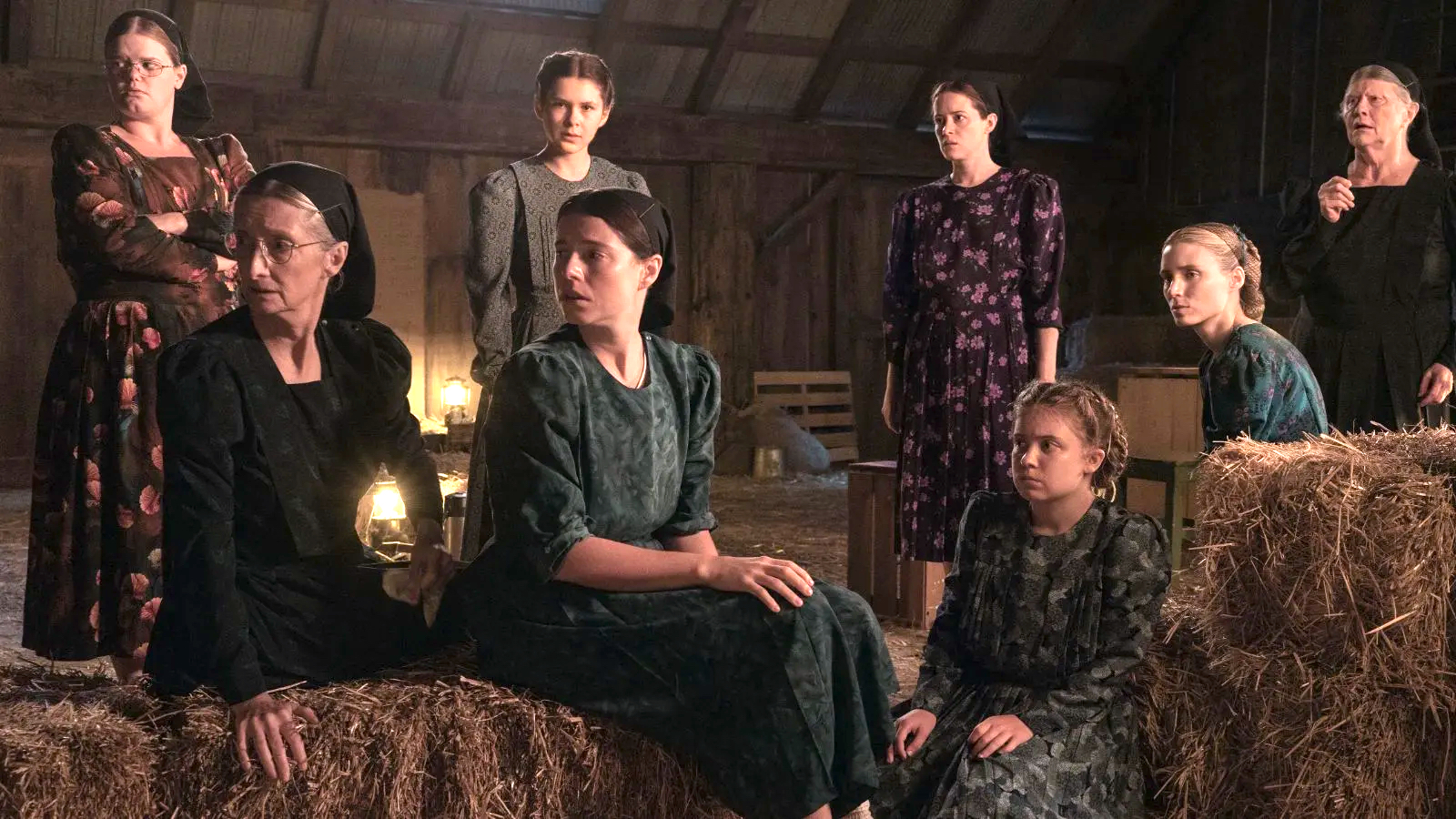 I'm always looking for films that educate us about cultures and history—"Women Talking" presents the information in a realistic format, it's as if you are a fly on the barnyard door. Same link as above: https://sarahsbackstagepass.com/toronto-film-festival-part-2-update-women-talking-louis-armstrongs-black-blues-the-good-nurse-the-fabelmans/
The Second Runner Up was Rian Johnson's "Glass Onion: A Knives Out Mystery. This is Johnson's follow-up film to "Knives Out," which I saw on opening night in Toronto in 2019. The second film did not disappoint. The laughs flowed freely, the actors were relaxed and having fun, and Daniel Craig stole the show again. I can highly recommend the film as it has something for everyone. More to follow.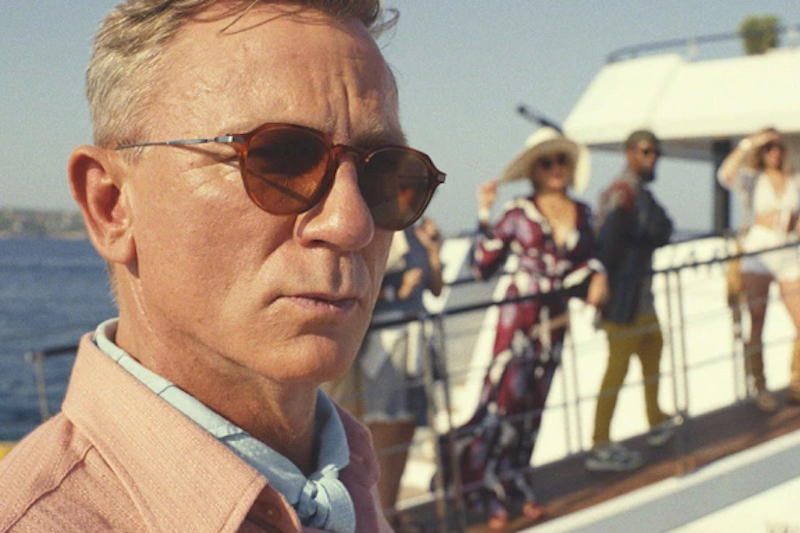 The People's Choice Documentary Award was given to the Canadian film "Black Ice" the director is Hubert Davis. Based on a book about a hockey league in 1895-1925 and early 20th century, while centering on the prolonged history of anti-black racism in the sport of ice hockey.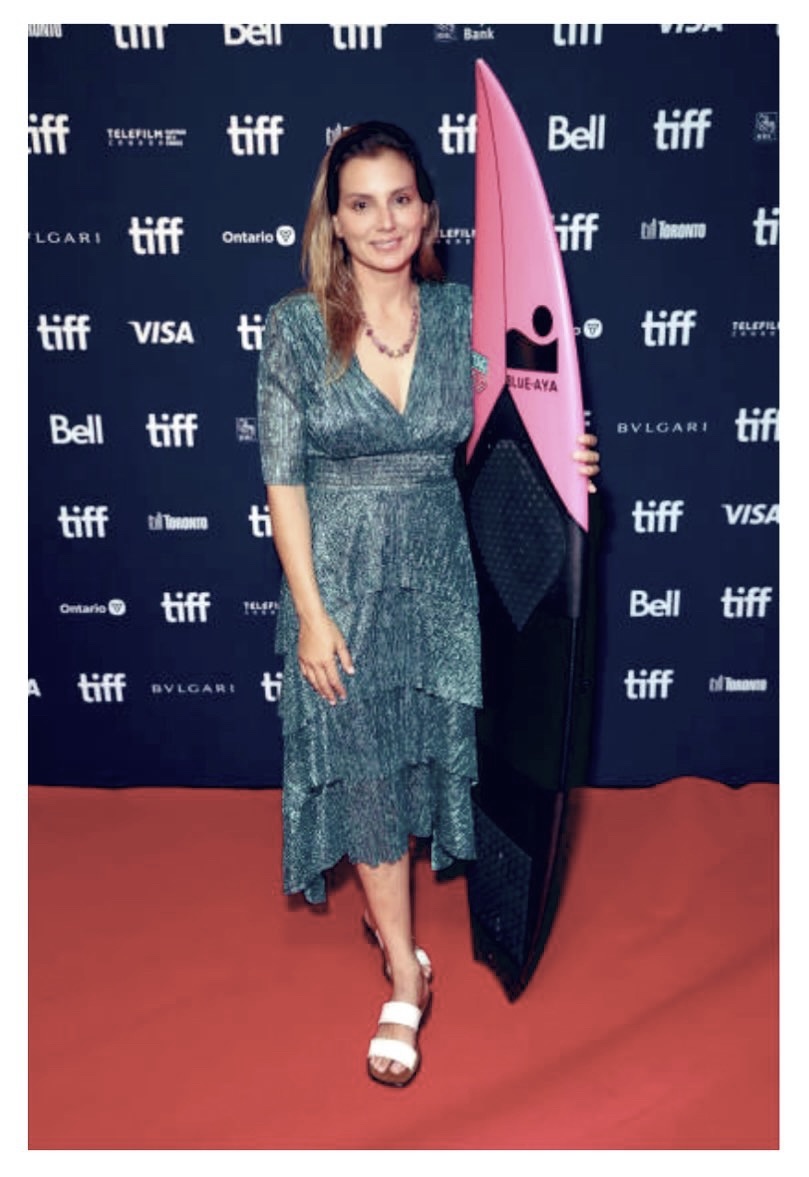 "Maya and the Wave" took home the first runner-up. The documentary "Maya and the Wave" is filmmaker Stephanie Johnes' 10-year project following world-champion Brazilian big wave surfer Maya Gabeira. Not only did she go into battle against colossal waves, but she also experienced misogynistic behavior from her male surfer peers. The thrilling pursuit of conquering big waves worldwide is shown in amazing cinematography that is like no other I've seen. Yes, Maya is determined to reach her goal of breaking the highest big wave world record, and we are along for the ride. We discover that the coastal town of Nazaré in Portugal is known for its big waves.
Films I screened in order of seeing them:
1. Moving On
2. Maya and the Wave
3. The Woman King
4. Louis Armstrong's Black & Blues
5. The Good Nurse
6. The Fabelmans
7. Glass Onion: A Knives Out Mystery
8. The Greatest Beer Run Ever
9. Sidney
10. A Jazzman's Blues
Films on my list to see at TIFF and ones that I'll see soon.
11. Montage Daydream
12. Empire of Light
13. Weird: The Al Yankovic Story
14. The Wonder
15. The Whale
16. Causeway
Films I've researched and am excited to screen soon:
17. Saint Omer
18. The Inspection
19. All the Beauty and the Bloodshed
20. Devotion
21. Aftersun
22. Decision to Leave
23. Black Ice
24. My Policeman
25. Triangle of Sadness
26. The Eternal Daughter
27. The Banshees of Inisherin'
28. How to Blow Up a Pipeline
29. Return to Seoul
30. Bros
Sarah Knight Adamson© September 20, 2022